Thursday, June 30, 2022 - 10:30
Our sheep-enthusiast vet Miranda will be speaking on Trace Elements at AHDB's latest Strategic Farm event.
"Maximising Lamb Performance and the role of Trace Elements" 
Thursday 30th June
10.30 - 1pm
Dupath Farm, Callington, PL17 8AD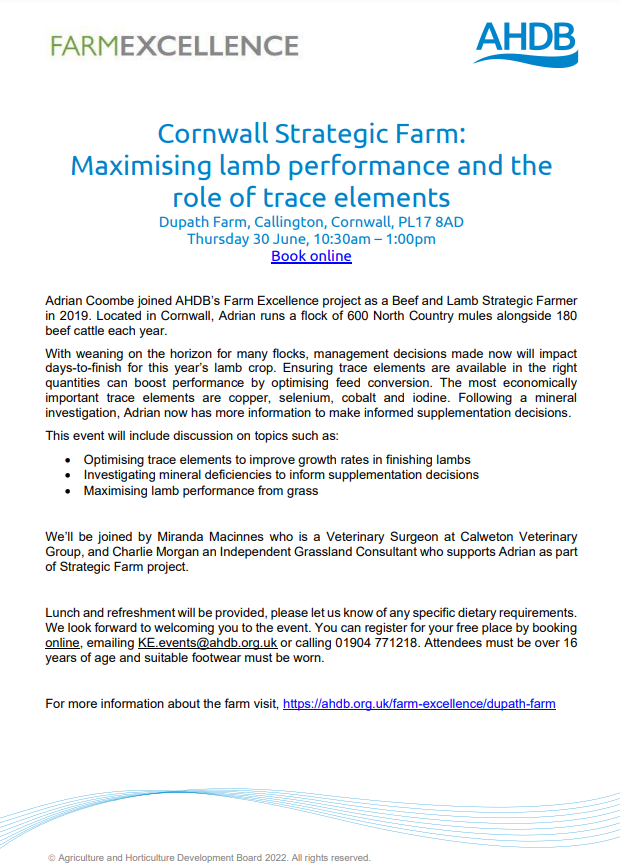 Booking through AHDB is essential, with full details on the attached invite.  You can book online (link below), via email KE.events@ahdb.org.uk or by calling 01904 771218.
https://commsahdborguk.ctml2.com/ahdblz/EventMgr_BookEvent1.aspx?eID=592
We hope to see you there!